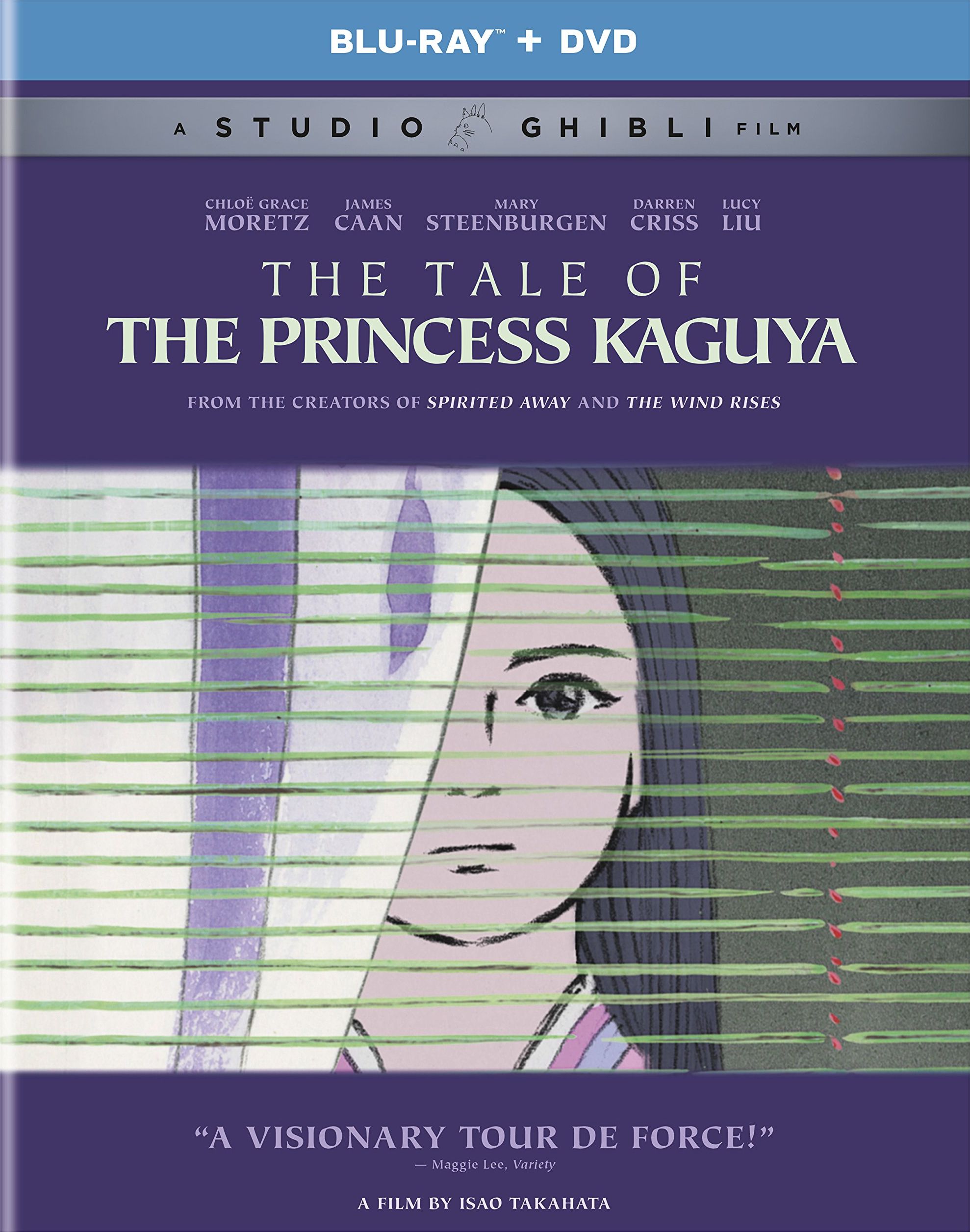 Hot on the heels of their US theatrical run, GKids will release Isao Takahata's 2013 magnum opus, The Tale of the Princess Kaguya, on February 17, 2015. The final cover design has just been revised and released to the press. This package will include the feature film on both BD and DVD; also included is the 88-minute documentary, "Isao Takahata and His Tale of the Princess Kaguya" on a second DVD.
Language tracks will include Japanese (lossless audio on the BD) with English subtitles, and French and English language dubs. Extras include trailers and Japanese commercial spots, in keeping with the Studio Ghibli features, which are always light on extras (using most of the disc space to maximize picture quality).
The Takahata documentary is the icing on the cake, and a rare feature for a US release. It was actually shown in Chicago in 2014, courtesy of the Gene Siskel Film Center. Hopefully, we will see more of these features in future Ghibli home video releases. I'm still waiting for somebody to release the three-hour Princess Mononoke documentary, which was released in Japan as a standalone DVD.
Ghibli Freaks and animation lovers everywhere need to support GKids. This humble distribution company has built a strong library of masterful animated movies throughout the world. And they have easily shamed Disney's lazy indifference over the Studio Ghibli film catalog. Princess Kaguya will be another jewel in your movie library, and deserves to find an audience on our shores.
As for me, obviously, I'll be purchasing this package on Day One. This is a fantastic movie, and deserves to be carefully studied from start to finish.