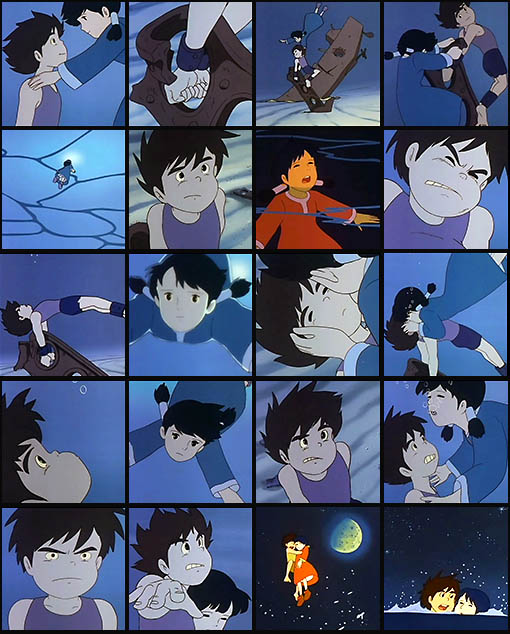 I enjoyed this photo montage (from reader hjg) of the underwater sequence in Future Boy Conan #08 so much, I just had to post it here on the blog. This is one of my favorite Miyazaki scenes, ever. I'm also discovering that I want to spend more time reflecting after each episode. I want the scenes to marinate in my head for a little while longer, instead of rushing along as fast as possible. The first time I watched Conan, I blazed through the entire series in less than a week. Slower is much better, I think.
Also, this gives me more time to write endless Grampa Simpson essays about why today's video games are nowhere near as fun as they used to be. Also, at some point I should probably think about doing my taxes. Hah, hah.
I really wish Miyazaki and Studio Ghibli would just pony up the cash and buy the rights to Conan from Nippon Animation. Then we would be guaranteed a fantastic Blu-Ray release, and probably a little extra attention from Westerners. This anime series is ridiculously overlooked.