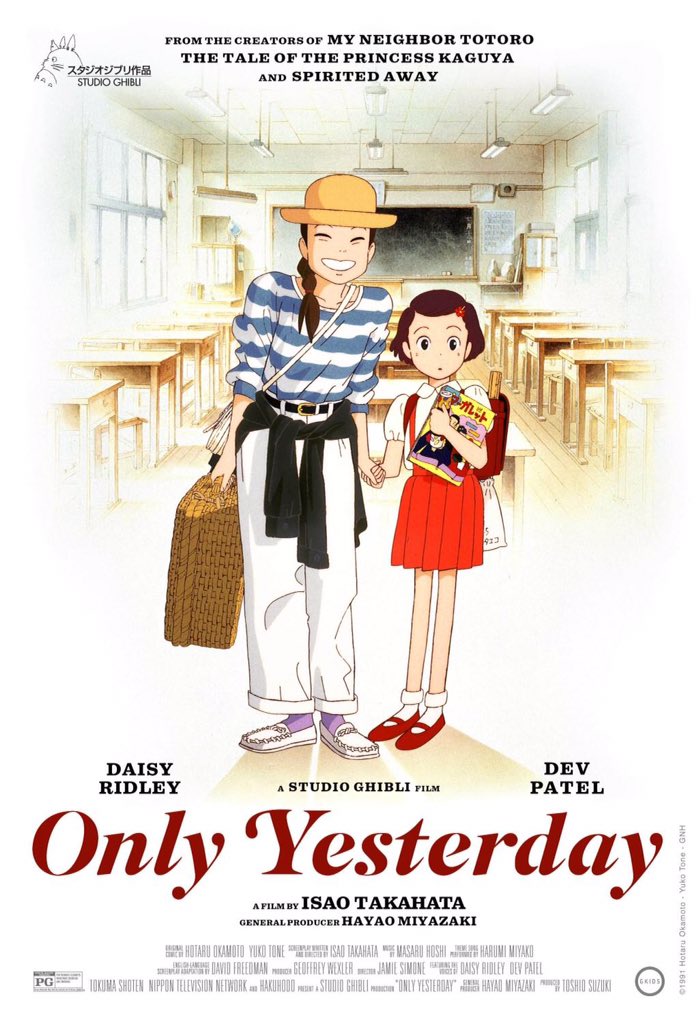 The seemingly impossible has happened. Isao Takahata's 1991 masterpiece, Omohide Poro Poro (Only Yesterday is the US title) is now playing in US theaters, courtesy of distributor GKIDS Films. Both Japanese language (with English subtitles) and all-new English language soundtracks will be shown. Be sure to check your local theaters for screenings.
The film opened in Minneapolis, MN this weekend, four screening of the dub and one show with subtitles. We watched the new dub, and if time and money permits, I'll go back again for the subtitles.
Here is the US poster, which is exactly the same as the Japanese original. It's very respectful, and for that, we should all be thankful. Studio Ghibli and GKIDS will release a Blu-Ray later this year, although details and specifics have yet to be announced. Expect the same level of quality seen in From Up on Poppy Hill and The Tale of the Princess Kaguya.